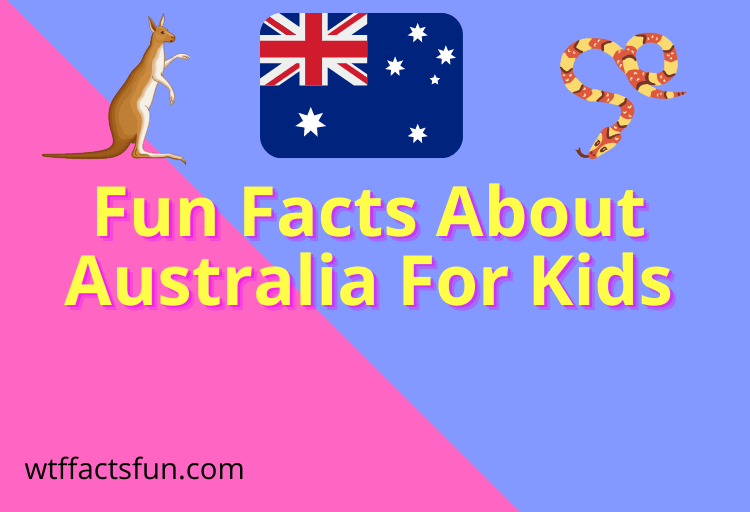 Fun Facts About Australia For Kids: Friends, today we will tell about some such facts about the country of Australia. This you may not know about till today. These facts will give you more detail about this country. This information is surprising to young children as well as elders.
1. Australia is called the country of kangaroos because the population of kangaroos in this country is more than 25 million people of this country.
2. Many foreigners consider Sydney and Melbourne to be the capital of this country. While the capital of this country is Canberra.
3. When there was a discussion about making the capital of Australia. Sydney and Melbourne started fighting for their claim. Then the selectors declared Canberra the capital of Australia by not making these two cities the capital.
4. There are many beaches in Australia. You can guess from this that if you visit a beach in a day. Then it will take you more than 27 years to see all the beaches of Australia.
5. The city of Brisbane in Australia declares the World Championship of Cockroach Racing every year. In which many people bet their cockroaches to win in the race.
6. Of all continents of the world, only Australia continent has no active volcano. Australia has more animals than humans. There are 150 million sheep in Australia. This is much more than the 2.5 crore people there.
7. 30% of people living in Australia were born in another country.
8. In 1902, Australia became the second country to give vote rights to women.
9. About 80% of people in Australia are involved in gambling. World's total poker machines 20% are found in Australia.
10. The world's longest fence of 5614 km is in Australia. This fence has been installed to protect the farm from wild dogs.
11. There is a lot of interest in sports in Australia due to this most the people are associated with some sport.
12. The water of lake Hiller in Australia is pink in colour. This is surprising, even scientists could not figure it out.
13. Australia's Christmas Island is also called the island of crabs because many red crabs are found on this island.
14. Australia is also known for its meat exports. Australia exports camel meat to Saudi Arabia every year.
15. In Australia, more than 200 languages are spoken. This shows the people of different countries living in it.
16. The world's most dangerous snakes are found in Australia.
17. In Australia, you can't even change a bulb at home without the help of a certified electrician.
18. Fraser Island of Australia is the world's largest sandy island.
19. The word selfie was first introduced by an Australian man in 2002 while taking a picture.
20. Everyone is required to vote in Australia. There is a provision to pay a fine for not voting.
21. The longest highway of Australia Highway 1 length is 14500 km. It passes through the sea area of the whole country.
22. In 1859, 24 rabbits were introduced to Australia. This number has now increased from 10 to 20 lakhs.
Final Words:
We hope that you have liked these fun facts about Australia for kids article. You can give your views about this article in the comments.
Read more:
10 Fun Facts About James Buchanan
16 Interesting Facts About Japan For Kids
16 Devastating Facts About North Korea
10 Fun Facts About Mercury for Kids