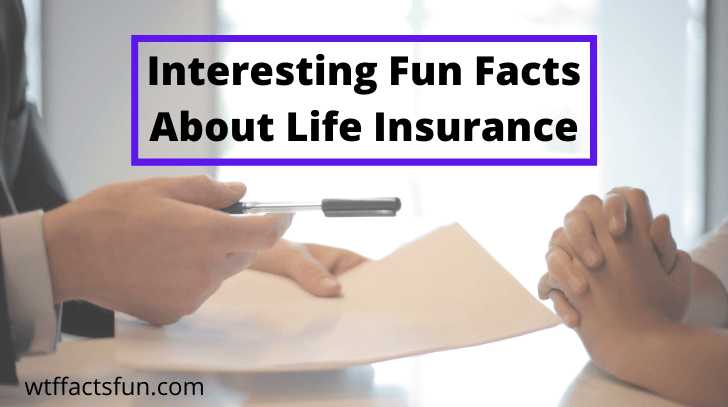 Fun Facts About Life Insurance: Today we will share with you some very interesting fun facts about life insurance. It will remove all the doubts related to it in your mind. It will help you get the right decision while buying life insurance. It will also dispel the myth of life insurance.
1. Need of Life Insurance
Many people think of life insurance that they do not need but, if you are the only earning member in your family and you have taken a home loan as well.
Apart from this, if you have any separate liability, then it becomes more important for you to take life insurance. If you have any mishappening, then it will support your family.
If you and your wife are both earning, then even if you take life insurance, it will help you to support the family if your partner is not there. This will support your future liability and needs.
2. Life Insurance is not an investment
Many people take insurance as an investment. Insurance agents convince people to take life insurance by saying that it works like your life insurance and also like an investment but the amount of money you get on maturity of life insurance, then inflation also increases.
Therefore, you should keep your life insurance and your investment separate. You can get a term life insurance plan in which there is no maturity and its monthly premium is also cheap. You can invest in gold, real estate, or stock for your investment.
3. Under coverage and over coverage Life Insurance
Sometimes you do not understand the need and liability of the future so you take under coverage insurance. Today, you have your wife and 1 child.
You calculate according to that, But in the future, you may take a home loan and you may have another child as well. So, You should calculate the liability accordingly. You should not have over coverage life insurance.
You should not take term life insurance of all the members of the household. You should only take term life insurance of the earning member.
4. Cheapest Life Insurance
You may think before taking life insurance that the cheapest premium insurance is the best but it is not. While taking life insurance you are buying a trust that will support your family in case of any mishappening.
Therefore, while taking insurance, you should check the claim settlement ratio of the company. It is more than 95% of a good company. This means the total number of settlement cases came to that company out which how many did they pass.
You must also check the claim rejection ratio of the company. It should be less than 1%. You should always take the life insurance of a good company that will work in the future for 20 to 30 years.
5. Buying Life Insurance without comparing
Your insurance agent can offer you any insurance plan for his commission. Therefore, before buying any life insurance, you should compare it with the life insurance plans of the other companies.
So that you can get the best life insurance at the right premium. Apart from this, there should also be an executive of the insurance company who helps you even during the settlement. You can check this from the claim settlement ratio.
6. When an Insurance company can refuse for settlement
You should also add critical illness rider, accidental rider, and premium waiver to your term life insurance plan. Critical illness rider means that in the future if you have a serious illness like cancer.
It will help you with that too. Accidental rider means that in case of an accident, it will help you. It will help you in case of any mishappening with you by Premium Waiver.
If the insurance policyholder died after drinking and driving then the insurance company may refuse to give a settlement. Apart from this, even if the insurance policyholder is killed and the nominee is involved in the murder. The settlement of the insurance is not available.
What is the best optimum life insurance?
To calculate optimum life insurance you should take life insurance of 15 to 20 times your yearly earnings.
Final words:
We hope you have liked the post Fun Facts About Life Insurance. You can share this article with your friends and relatives so they can understand facts about life insurance.
Read more:
26 Interesting Fun Facts About Dogs That Will Blow Your Mind
21 Best Fun Facts about Saturn for Kids
22 Best Fun Facts about Bats for Kids