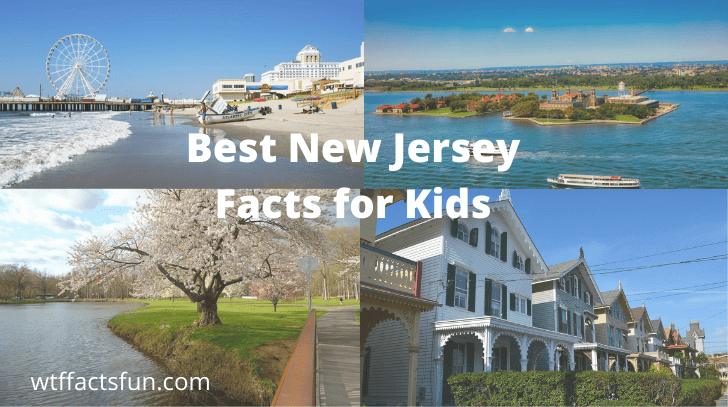 New Jersey Facts No Body Knows: Hello friends! Today we are going to tell you about a state that is home to the most millionaires per capita in the United States. This state is New Jersey. It distinguishes itself from other states in the United States due to its many interesting fun facts. Kids will learn a lot about New Jersey after reading this article.
1 . The capital of New Jersey is Trenton. The largest city in this state is Newark.
2. New Jersey shares its borders with Pennsylvania, New York, Delaware, and the Atlantic Ocean.
3. The total area of New Jersey is 22,591.38 square kilometres.
4. New Jersey has a total population of 8,882,190. It is at 11th state in the population.
5. New Jersey is the state with the highest density. There are 1210 people in every square mile of it.
6. New Jersey ranks third in income than the other state in the U.S.
7. New Jersey's nickname is Garden State.
8. New Jersey is famous for its blueberries because it is 2nd most blueberries production state in the U.S.
9. New Jersey is very famous for its tourism industry, due to which many tourists come here every year to visit the museums, resorts, and jersey shore.
New Jersey Facts Nobody Knows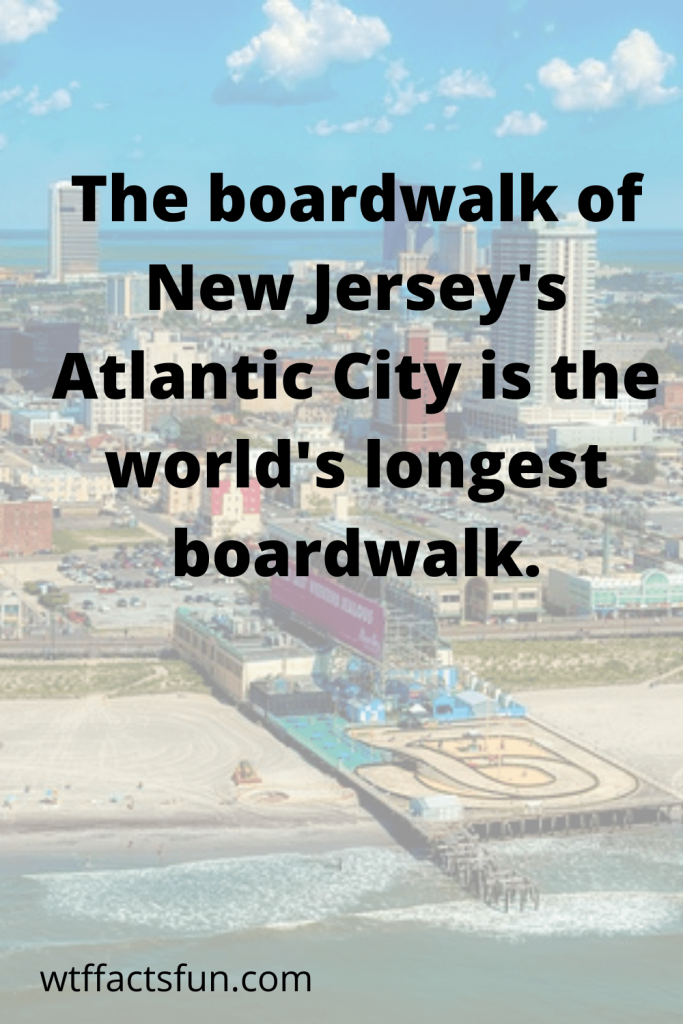 10. The boardwalk of New Jersey's Atlantic City is the world's longest boardwalk.
11. New Jersey is famous for its cheesesteaks and pork roll food.
12. New Jersey has its team of soccer and ice hockey.
13. The Atlantic City of New Jersey is a gaming destination for gamers.
14. The American goldfinch is the state bird of New Jersey. It symbolizes joy, happiness, and prosperity.
15. New Jersey is the home of the largest Jewish people after New York state.
16. The first complete skeleton of a dinosaur was found in New Jersey.
17. Union Watersphere is the tallest water sphere in the world. Its height is 212 feet. It holds 250,000 US gallons of water.
18. New Jersey has more diners than any other state in the United States.
19. The Government's official website of New Jersey is nj.gov.
20. The state flower of New Jersey is Viola Sorroria. It is also known by the purple violet name.
21. First American Pageant was held in Atlantic City, New Jersey in 1921.
22. In World War II, New Jersey was the centre for the production of naval construction. In World War II 6.8% of military armaments were produced there.
23. The highest elevation of the state is the high point in Montague township. It is at the height of 1803 feet.
24. 68.6% of the state population are White Americans.
25. New Jersey has the second-highest population of Muslims after Michigan state.
26. Robbinsville, New Jersey has a Swaminarayan Akshardham Hindu temple. It was opened to the public on 10 August 2014.
27. Spanish is the most common non-English language spoken in New Jersey with 14.59%.
28. India Square, Jersey City is the place where most Asian Indians live.
29. Galloway Township in Atlantic County, New Jersey is the largest municipality with an area of 298 square kilometers.
30. Shipping is one of the main industries of New Jersey due to its geographic location.
31. New Jersey public schools ranked best than all U. S states.
32. New Jersey doesn't have a state song.
What is famous in New Jersey?
New Jersey is famous for its food, Jersey shore, and museums.
What fruit is NJ known for?
NJ is known for blueberries.
Who named New Jersey?
New Jersey was named by James, Duke of York.
What is unique about New Jersey?
New Jersey is the only state which doesn't have its state song.
Final words:
We hope you have liked the New Jersey Facts No Body Knows. You can share these facts with your friends and relatives. So, they can also share these facts with their kids.
Read more:
20 Interesting Fun Facts About Peru
Best Interesting Fun Facts About Life Insurance
26 Interesting Fun Facts About Dogs That Will Blow Your Mind