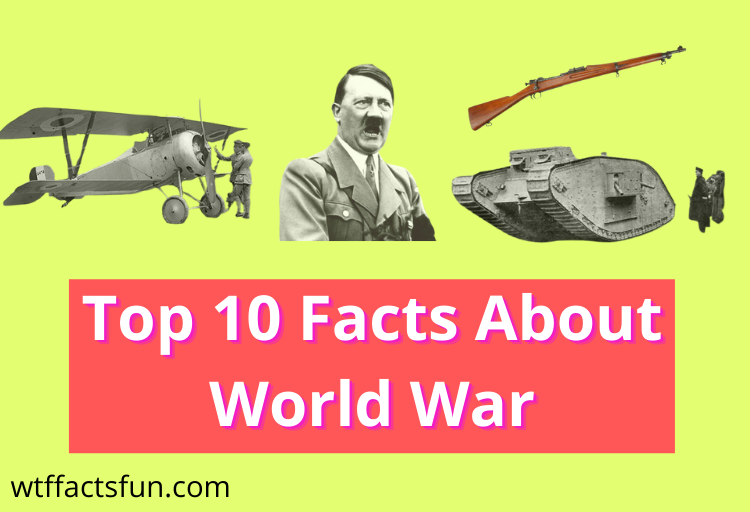 Top 10 Facts About World War 1: Many such incidents occurred in the First World War those are very interesting. All these essential facts are explained here that everyone needs to know.
1. Machine guns were first introduced in aircraft by the United States of America. It was installed during the World War 1.
2. Apart from the elders, young children, women, and dogs also participated in the World War 1.
3. Most of the women had to work in hazardous chemicals in this war because the men would go to the border to participate in the fight. Whereas women had to make war material. They used to get jaundice due to these chemicals.
4. In the World War 1, pigeons were used extensively to convey the message.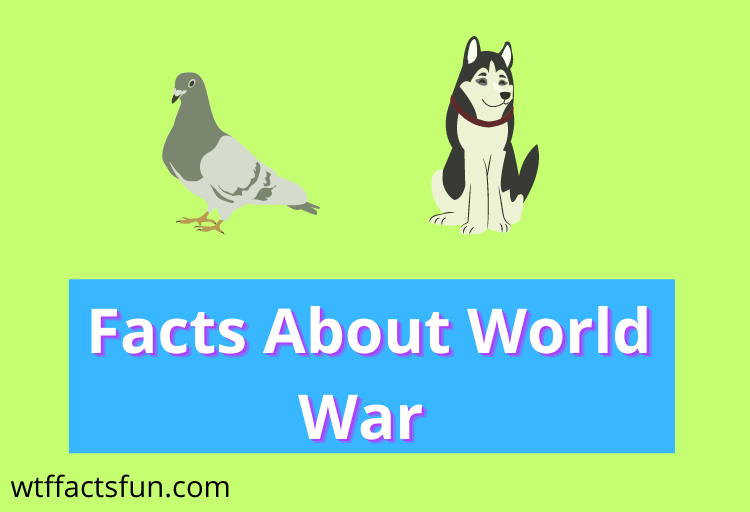 5. The youngest boy to participate in this war was from Britain. His name was Sidney lewis and was only 12 years old.
6. There was a shortage of food in Britain in 1917 due to this war. So, the government banned the use of rice at weddings. Apart from this, there was a ban on feeding pigeons.
7. In this war, apart from pigeons, dogs also acted as messengers. Hunting dogs were also given the task of killing rats because the rats spoiled the goods of soldiers.
8. A lot of hatred for Germany arose among the people of America due to this war. German language teaching was banned in the US and all the German-language books were burnt.
9. American women used to work as telephone operators for the people who died in Europe in this war were known as hello girls. They knew French and English languages.
10. The condition of people of African origin in America also improved due to World War I. People of African origin were treated very badly before the war. But after this war, voices began to rise to improve their condition. That made their situation better.
11. In this war, 25 million tons of material were sent to the British Army. Of which 3 million tons were food for soldiers and 50 lakh tons dry feed for horses.
12. At the time of the war, Britain had 8 lakh 70 thousand horses. When a horse died, its fat was taken out. It was later used to make explosives.
13. In this war, a squad of Portuguese soldiers fought for 3 days without eating anything.
14. In 1964, many years after the end of the First World War, Germany decided to pay salaries to those soldiers in East Africa. Those participated in the war from Germany's side. But many soldiers were died by then and those who were alive had no evidence of participating in world war 1.
So they were asked to use German weapons. It led to the identification of real soldiers.
Final Words:
We hope you have liked the article Top 10 Facts About World War 1. You can share this post with your friends so they can also know World War 1 Facts.
Read also:
70 Best Interesting Random Facts About the World
18 Best World History Facts Everyone Should Know
31 Top Mind Blowing Facts About Cats Behavior