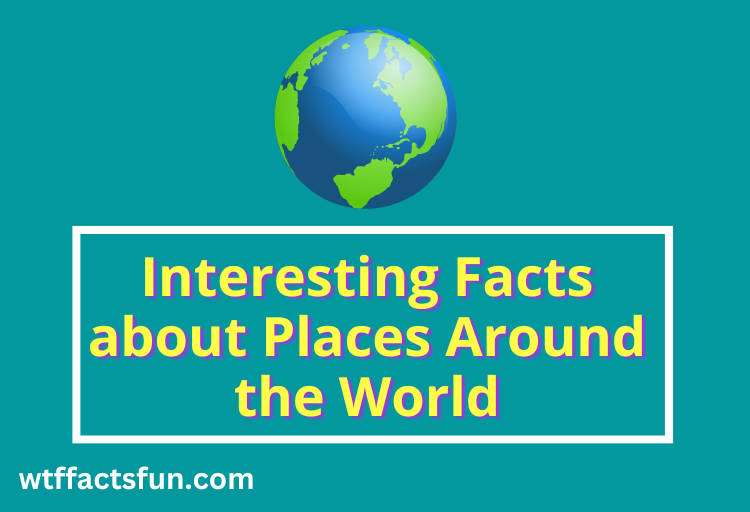 Interesting Facts about Places Around the World
Interesting Facts about Places Around the World: This article is about interesting facts about places around the world. It highlights 20 unique and fascinating landmarks and locations from around the globe, including historical sites, natural wonders, and architectural marvels.
Petra, Jordan is a historical city carved into red sandstone cliffs over 2,000 years ago.
The Great Wall of China is the longest wall in the world, stretching over 13,000 miles.
The Amazon rainforest is the largest tropical rainforest in the world and home to an estimated 390 billion individual trees.
Venice, Italy is built on 117 small islands separated by canals and connected by bridges.
The Galapagos Islands inspired Charles Darwin's theory of evolution due to its unique and diverse wildlife.
The Christ the Redeemer statue in Rio de Janeiro, Brazil is one of the largest art deco statues in the world.
The Great Barrier Reef in Australia is the largest coral reef system and can be seen from space.
Machu Picchu in Peru is a pre-Columbian 15th-century Inca site located on a mountain ridge.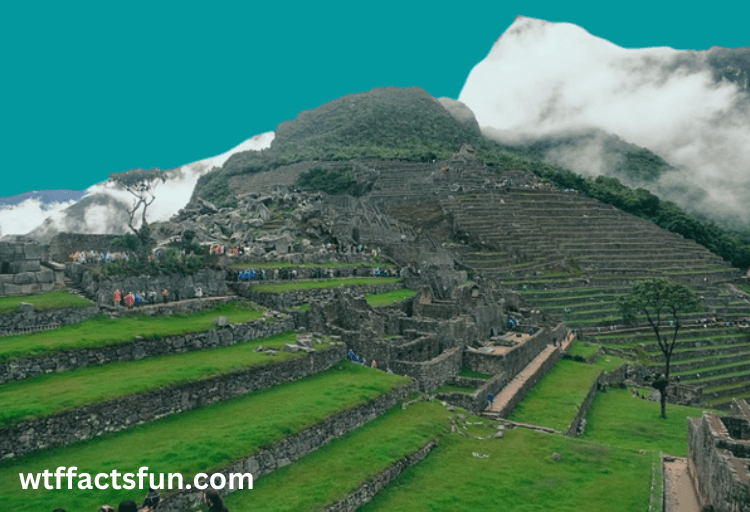 The Leaning Tower of Pisa, Italy is a freestanding bell tower that leans due to soft ground on one side.
The Dead Sea, bordered by Jordan and Israel, is the lowest point on land and 10 times saltier than regular seawater.
The Colosseum in Rome, Italy is a large amphitheatre and was once used for gladiatorial contests and public spectacles.
The Golden Gate Bridge in San Francisco, California is a suspension bridge and one of the most iconic landmarks in the US.
The Burj Khalifa in Dubai is the tallest building in the world, standing at 2,722 feet.
The Château de Versailles in France was the principal royal residence of France from 1682 to 1789.
The Taj Mahal in Agra, India is a white marble mausoleum built by Mughal emperor Shah Jahan in memory of his wife.
The Giza Pyramids in Egypt are ancient pyramids that were built as tombs for Pharaohs over 4,500 years ago.
The Iguazu Falls located on the Iguazu River on the border of Argentina and Brazil, are one of the largest waterfall systems in the world.
The Sistine Chapel in Vatican City is a chapel in the Apostolic Palace and is famous for its Renaissance artwork, including the ceiling painted by Michelangelo.
The Big Buddha (Tian Tan Buddha) on Lantau Island in Hong Kong is one of the largest Buddha statues in the world.
The Red Square in Moscow, Russia is a city square and one of the most famous landmarks in Russia, known for its political and cultural events.
Final words:
We hope you have liked the article Interesting Facts about Places Around the World. You can share this post with your friends and relatives so they can also enjoy this post.
Read also:
Top 12 Facts about Ancient Egypt for Kids
Top 20 Fun Facts About Presidents of the United States