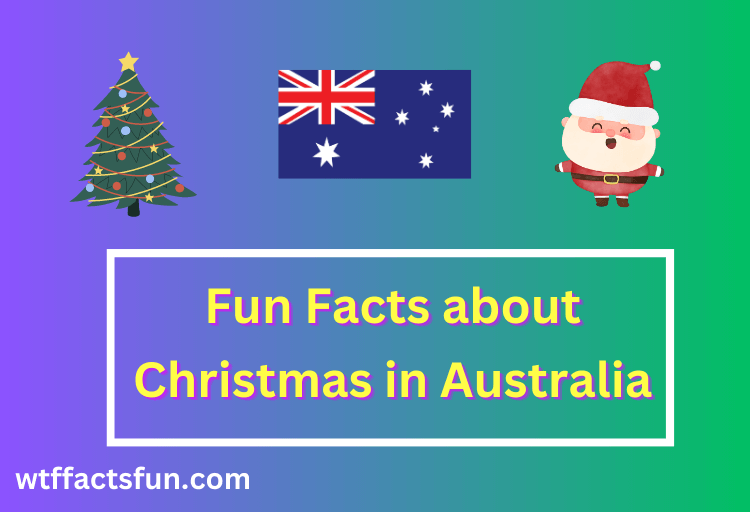 Fun Facts about Christmas in Australia: Welcome! The article on fun facts about Christmas in Australia is a collection of interesting and unique information about how Australians celebrate the holiday season. It aims to highlight some of the different traditions and customs that are specific to Australia during this time of year. From the warm weather and beach barbecues to the unique flora and fauna decorations, this article explores the many ways that Australians have adapted the holiday season to fit their unique culture and environment. Here are some fun facts about Christmas in Australia.
1. It's summertime
Unlike in many other countries where Christmas falls during winter, in Australia it is summertime. So instead of snow and cold weather, Aussies celebrate Christmas with barbecues, beach parties, and outdoor activities.
2. Carols by Candlelight
One of the most popular Christmas traditions in Australia is the Carols by Candlelight, where people gather in public spaces to sing Christmas carols by candlelight. The largest Carols by Candlelight event takes place in Melbourne's Sidney Myer Music Bowl and attracts thousands of people each year.
3. Santa in shorts
In Australia, you're likely to see Santa Claus dressed in shorts, t-shirts, and flip-flops due to the hot weather. Aussies have also given Santa a unique twist by calling him 'Surfing Santa' and showing him riding the waves on a surfboard.
4. Seafood feast
As mentioned earlier, Australians love to barbecue during Christmas, and seafood is a popular choice. Prawns, lobsters, oysters, and fish are common Christmas dishes in Australia.
5. Christmas lights
Australians love to decorate their homes with Christmas lights, and some suburbs are famous for their extravagant displays. In fact, the residents of the street called 'The Boulevard' in Melbourne's Ivanhoe have been putting up amazing Christmas light displays since the 1950s.
6. Boxing Day Test
Boxing Day, the day after Christmas, is also a public holiday in Australia, and it is a big day for sports fans. The Boxing Day Test cricket match, held at the Melbourne Cricket Ground, is a major event that draws huge crowds each year.
What is unique about Christmas in Australia?
As Christmas falls during the southern hemisphere's summer, Australians typically celebrate Christmas with outdoor activities such as barbecues, picnics, and trips to the beach.
What are 3 Christmas traditions in Australia?
3 Christmas traditions in Australia are Carols by Candlelight, Christmas Day at the Beach, and Boxing Day.
What is Christmas called in Australia?
Some Australians also refer to Christmas as "Chrissie" or "Xmas" for short.
What is Santa's name in Australia?
In Australia, Santa is typically referred to as "Santa Claus" or simply "Santa," just like in many other English-speaking countries.
Final Words:
In conclusion, Christmas in Australia is a truly unique and wonderful experience. From the warm and sunny weather to the unusual decorations and traditions, there are many fun and fascinating facts about how Australians celebrate the holiday season. Whether it's enjoying a beach barbecue with family and friends or decorating the house with native flora and fauna, Australians have found creative ways to make Christmas their own. We hope this article has provided some interesting insights into the festive season Down Under and has inspired you to explore more about the diverse cultural traditions around the world.
Read also:
3 Harsh Facts Long-Distance Relationships