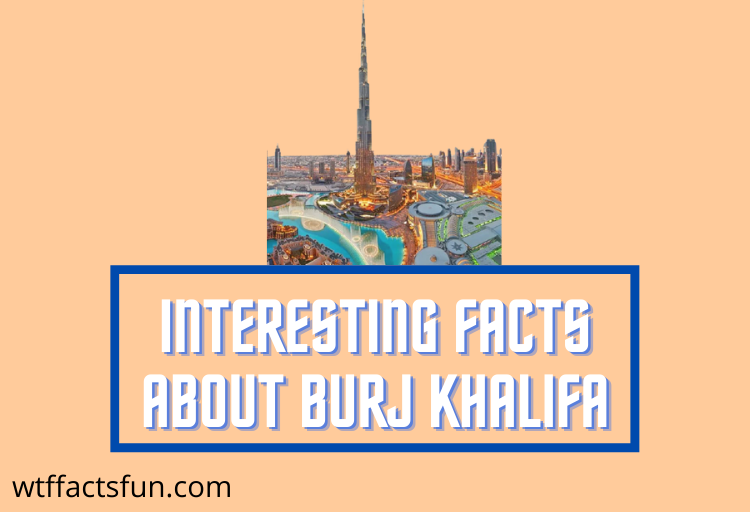 14 Interesting Facts About Burj Khalifa: Friends, In this article, we are going to share with you the best facts about the Burj Khalifa that you never knew before. Burj Khalifa is a Building situated in Dubai, United Arab Emirates. Every year many people from around the world visit Dubai to see this tallest structure.
Burj Khalifa is the tallest building in the world.
Burj Khalifa's height is 829.8 m or 2,722 feet.
Its construction started on 6 January 2004 and was completed on 1 October 2009.
Burj Khalifa is constructed by Emaar Properties.
The total cost spent for the construction of Burj Khalifa is US$1.5 billion.
There is a nightclub on the 144th floor of Burj Khalifa that is the highest nightclub in the world.
Burj Khalifa has the world's highest elevator.
Burj Khalifa has the most floors 163 in a building.
It has the world's highest restaurant on the 122nd floor at 442 meters.
Adrian Smith is the architect of this highest building.
Burj Khalifa is renamed in the name of Abu Dhabi ruler Khalifa bin Zayed Al Nahyan.
It has a record for the world's highest fireworks in New Year.
Burj Khalifa is made of more than 4,000 tons of structural steel.
Final words:
We hope you liked the post, "14 Interesting Facts About the Burj Khalifa." You can share this post with your friends and relatives. So they can also be aware of Burj Khalifa facts.
Read also:
20 Best Facts About Peru for Kids
Best Fun Facts About Life Insurance 2023
26 Best Fun Facts About Dogs for Kids 2023